MARBLE GROUT HAZE REMOVAL BY BIZAILLION FLOORS, LLC.
Bizaillion Floors, LLC. helps in Marble Grout Haze Removal from marble tile professionally and at an affordable price.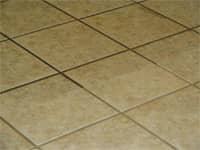 If you have grout haze, acid etching, or just a problem with your marble shining you should call an expert to look at your problem and give you a fair evaluation. Our experts can explain your problem to you.
Bring Back the Beauty in Your Stone or Tile
Without the Expensive Cost of Replacement or Damage to Baseboards & Trim
Expert Care. Quality Results. Affordable Prices.
Does Your Stone or Tile Floors Need Their Original Shine Restored?
We'll make it look new again!
Have Any Projects for Us? Call Now Or Send A Message SEND MESSAGE
Contact Us
12436 Farm to Market 1960 Rd W #111, Houston, TX 77065, USA
Call (832) 290-2142