Marble has been a symbol of luxury and elegance for centuries, gracing the floors of grand palaces and exquisite homes. However, even the most opulent marble surfaces can lose their shine over time due to wear, stains, and the rigors of daily life. In Conroe, Texas, there's a solution to restore the timeless allure of your marble floors – Biz Floors' top-notch Marble Floor Polishing services. With a team of skilled artisans and cutting-edge technology, Biz Floors is the trusted partner for rejuvenating your marble surfaces in Conroe.
The Essence of Marble Floor Polishing
Marble floors are renowned for their beauty, but they require meticulous care to maintain their pristine condition. Over time, scratches, etches, and stains can accumulate, robbing your marble surfaces of their visual splendor. Regular maintenance, including professional marble floor polishing, is essential to ensure they retain their natural elegance.
Why Choose Biz Floors in Conroe?
When it comes to Marble Floor Polishing services in Conroe, Biz Floors sets the gold standard for several compelling reasons:
Expertise and Experience: Biz Floors boasts a team of skilled professionals with years of experience in the art of marble floor restoration. They possess an in-depth understanding of marble's unique characteristics and utilize tailored techniques to achieve outstanding results.
Cutting-Edge Equipment: Biz Floors employs state-of-the-art equipment and technology designed to deliver efficient and precise marble floor polishing. Their equipment is geared toward enhancing the natural shine of marble while erasing imperfections.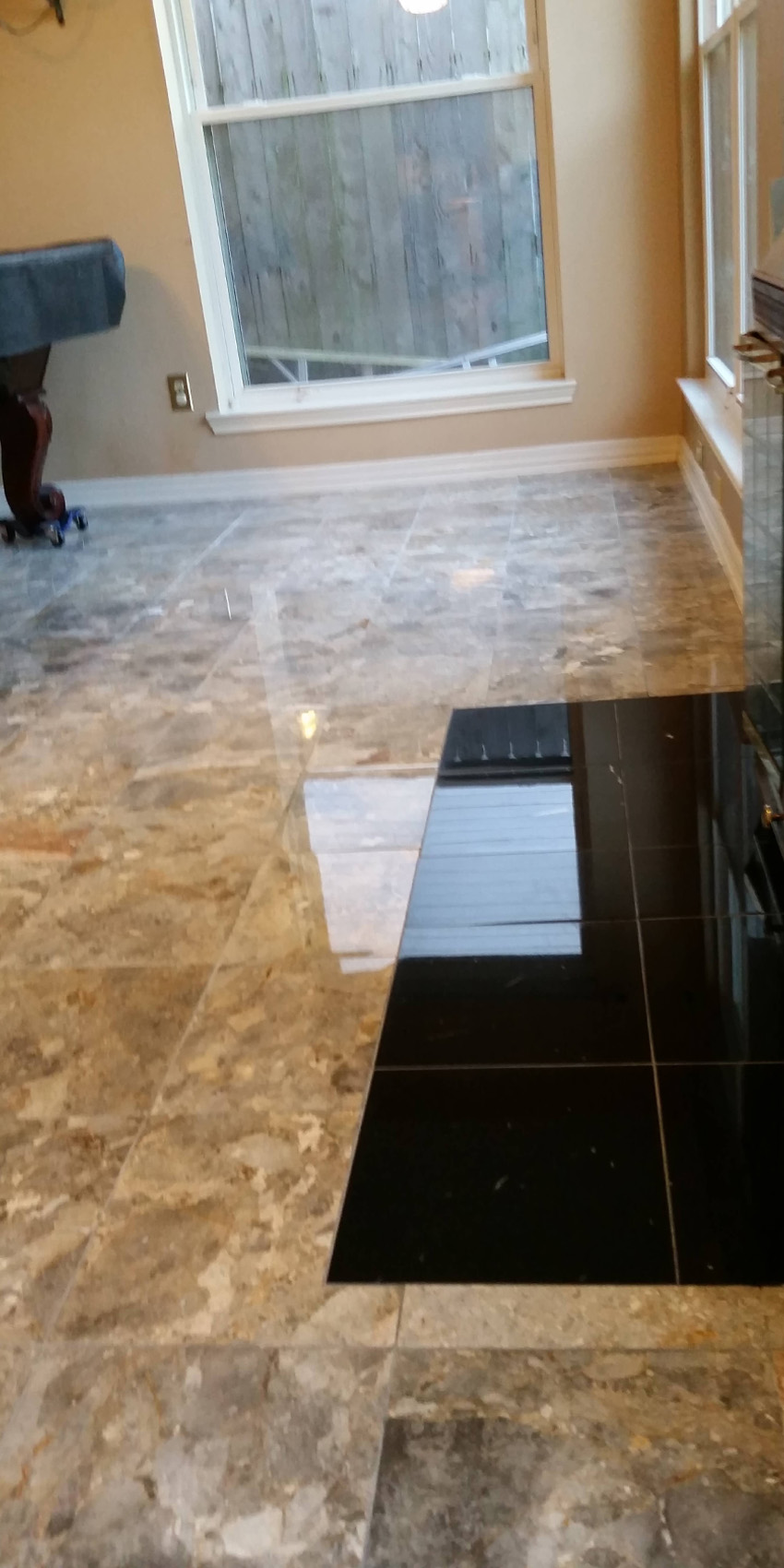 Customized Solutions: Recognizing that no two marble floors are alike, Biz Floors provides personalized solutions tailored to the specific needs of your marble floor. Whether it's removing stubborn stains, addressing cracks, or achieving a high-gloss finish, they have the expertise to deliver.
Eco-Friendly Practices: Biz Floors is committed to eco-friendly practices. They use environmentally safe products and techniques that are gentle on your family's health and the environment.
The Marble Floor Polishing Process
Biz Floors follows a meticulous process to revive your marble floors:
Inspection: The experts at Biz Floors begin with a comprehensive inspection of your marble floors to assess their condition and determine the most suitable restoration methods.
Cleaning: Using specialized cleaning solutions, the team removes dirt, grime, and any previous coatings from the surface.
Honing and Polishing: Depending on the extent of damage, Biz Floors employs honing and polishing techniques to eliminate imperfections, reveal the marble's natural beauty, and achieve the desired level of shine.
Sealing: To safeguard your marble floors against future damage, they apply a high-quality sealer that helps prevent stains and etching.
Final Inspection: Prior to completing the job, Biz Floors conducts a final inspection to ensure that your marble floors meet their stringent quality standards.
The Benefits of Choosing Biz Floors
Selecting Biz Floors for your marble floor polishing needs comes with a host of benefits:
Restored Beauty: Your marble floors will regain their original luster, enhancing the overall aesthetics of your space.
Extended Lifespan: Regular polishing not only enhances the appearance of your marble floors but also prolongs their lifespan by shielding them from further harm.
Increased Property Value: Well-maintained marble floors can significantly elevate the value of your property.
Healthier Environment: Eliminating dirt and allergens from your floors can improve indoor air quality, promoting a healthier living or working space.
Biz Floors' Marble Floor Polishing services in Conroe exemplify their unwavering commitment to quality, craftsmanship, and customer satisfaction. If your marble floors have lost their sheen or require some attention, entrust them to the skilled artisans at Biz Floors. Their exceptional expertise and dedication to excellence will transform your marble floors, leaving you with a space that radiates timeless elegance and charm for years to come. Say farewell to dull floors and welcome back the brilliance of polished marble with Biz Floors in Conroe.