Saltillo tile floors are a captivating addition to any home or business in Conroe, Texas. Their distinctive earthy tones and rustic charm lend a touch of elegance and warmth to your space. However, over time, these exquisite floors can lose their shine due to dirt, stains, and general wear and tear. That's where Biz Floors steps in, offering exceptional Saltillo floor cleaning services in Conroe to rejuvenate and preserve the beauty of your floors.
Embracing the Splendor of Saltillo Tiles
Saltillo tiles, renowned for their unique character, originate from the Saltillo region of Mexico. Their natural, earthy hues and irregular shapes make them a preferred choice for those seeking a distinctive and inviting atmosphere. Yet, to maintain their allure, Saltillo floors require specialized care and attention. At Biz Floors, we are experts in the art of Saltillo floor cleaning and restoration.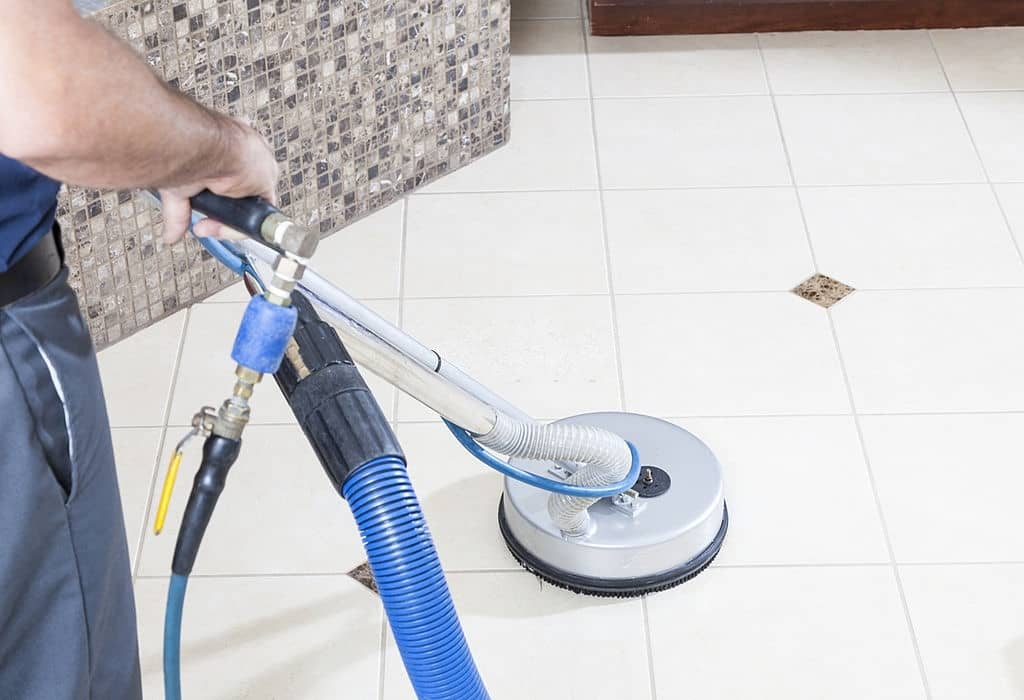 A Wealth of Experience
With years of industry experience, Biz Floors has earned a reputation for excellence. Our dedicated team of professionals possesses a deep understanding of Saltillo floor care, backed by specialized techniques that ensure remarkable results. We recognize the unique characteristics of Saltillo tiles, allowing us to bring out their true beauty.
Comprehensive Cleaning and Restoration
Our Saltillo floor cleaning services begin with a meticulous assessment of your floors. This evaluation helps us identify areas that require special attention. We then employ cutting-edge equipment and environmentally friendly cleaning solutions to eliminate dirt, stains, and contaminants, breathing new life into your Saltillo tiles.
Expert Sealant Application
Following the restoration process, we apply premium sealants to protect and enhance the natural beauty of your Saltillo floors. Our sealants create a robust barrier against spills, stains, and moisture, ensuring the long-lasting beauty and resilience of your floors. Moreover, the sealant adds a glossy finish that accentuates the tiles' rich colors and texture.
Tailored Solutions
We understand that each Saltillo floor has its unique history and wear patterns. Therefore, our services are tailored to meet your specific needs. Whether your Saltillo floors grace a residential or commercial space, Biz Floors can provide a customized solution that guarantees outstanding results.
Environmentally Responsible Practices
At Biz Floors, we prioritize environmental sustainability. Our Saltillo floor cleaning services utilize eco-friendly cleaning products and practices to minimize our environmental footprint. You can enjoy your beautifully restored Saltillo floors with confidence, knowing they were cleaned with eco-consciousness in mind.
Skilled Professionals
Our team comprises seasoned experts who are passionate about preserving the beauty of Saltillo tiles. With the knowledge, skills, and tools to tackle even the most challenging cleaning and restoration projects, Biz Floors is dedicated to delivering top-quality service.
The Benefits of Saltillo Floor Cleaning by Biz Floors

Choosing Biz Floors for your Saltillo floor cleaning needs offers several advantages:
Restored Aesthetic Appeal: Our services breathe new life into your Saltillo floors, creating an inviting and captivating ambiance.

Enhanced Durability: Our sealants provide a protective shield, ensuring your Saltillo floors remain stunning and long-lasting.

Improved Indoor Air Quality: Thorough cleaning eliminates allergens and contaminants, contributing to a healthier indoor environment.

Increased Property Value: Well-maintained Saltillo floors can add value to your property, making them a sound investment.
If your Conroe, Texas, home or business features Saltillo floors that have lost their luster, Biz Floors' Saltillo floor cleaning services are the answer. With our unparalleled expertise, personalized solutions, and commitment to eco-friendly practices, we can restore your Saltillo floors to their original splendor.
Contact Biz Floors today to schedule your Saltillo floor cleaning service and rediscover the timeless beauty of your Saltillo tile floors. Let us transform your space, one tile at a time, and leave you with floors you'll be proud to showcase.