MARBLE HOLE CRACK REPAIR
Bizaillion Floors, LLC. offer Marble Floor Hole & Marble Floor Crack Repair, marble polishing, stone restoration and marble tile and grout restoration.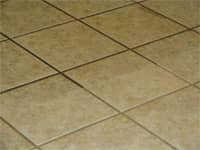 THE BEST GUARANTEE ON MARBLE, TRAVERTINE & LIMESTONE CRACK REPAIR IN THE INDUSTRY!
Bizaillion Floors, LLC. has the strongest guarantee in the industry!!! We will even waive our setup and trip charge fees if you are not 100% satisfied!! That means we will meet or exceed your expectations – even though crack repair is one of the most difficult tasks in the floor restoration process. Hear what our customers are saying about our great work HERE! Call and ask us about our guarantee at 281-894-7823 today!
VIEW BEFORE & AFTER PICTURES OF OUR MARBLE CLEANING SERVICES
Bring Back the Beauty in Your Stone or Tile
Without the Expensive Cost of Replacement or Damage to Baseboards & Trim
Expert Care. Quality Results. Affordable Prices.
Does Your Stone or Tile Floors Need Their Original Shine Restored?
We'll make it look new again!
Have Any Project for Us? Call Now Or Send A Message SEND MESSAGE
Contact Us
12436 Farm to Market 1960 Rd W #111, Houston, TX 77065, USA
Call (832) 290-2142