Marble floors exude timeless elegance and sophistication, adding a touch of luxury to any space. However, over time, these magnificent surfaces can lose their luster due to wear and tear, making them appear dull and uninviting. That's where Biz Floors comes to the rescue with their exceptional Marble Floor Polishing services. With a team of skilled professionals and state-of-the-art equipment, Biz Floors is your go-to solution for restoring the natural beauty of your marble floors.
The Importance of Marble Floor Polishing
Marble floors are renowned for their durability and aesthetic appeal, but they require proper care and maintenance to preserve their charm. Over the years, foot traffic, spills, and everyday wear can leave scratches, stains, and etches on the surface, diminishing the visual appeal of your marble floors. Regular maintenance, including marble floor polishing, is crucial to ensure they maintain their elegance.
Why Choose Biz Floors?
Biz Floors stands out as a leader in the field of marble floor polishing services for several compelling reasons:
Expertise and Experience:
Biz Floors boasts a team of skilled professionals with extensive experience in the art of marble floor restoration. They understand the unique characteristics of marble and employ tailored techniques to achieve outstanding results.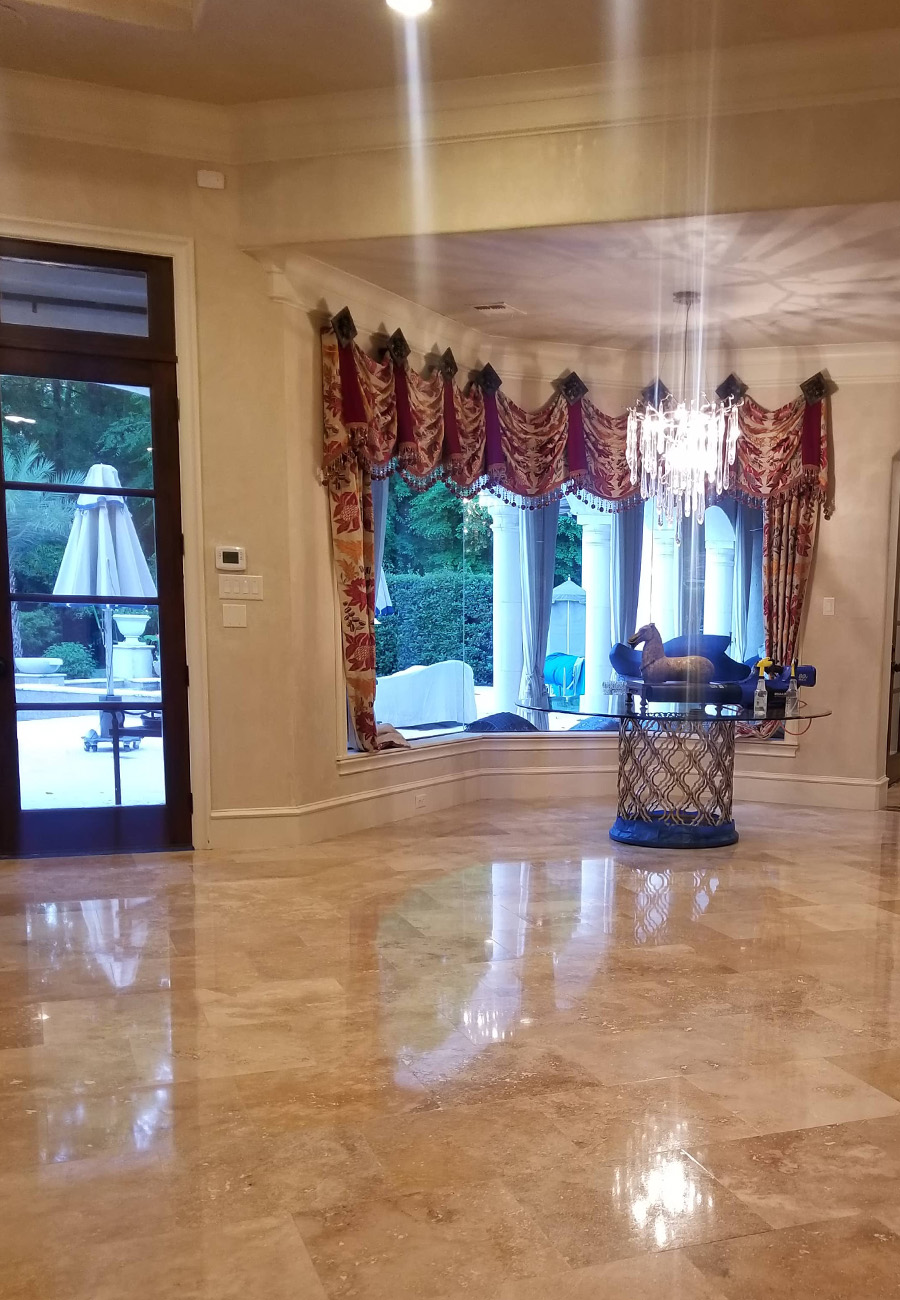 State-of-the-Art Equipment:
Utilizing cutting-edge equipment and technology, Biz Floors ensures efficient and precise marble floor polishing. Their equipment is designed to bring out the natural shine of the marble while eliminating imperfections.
Customized Solutions:
No two marble floors are the same, and Biz Floors recognizes this. They provide customized solutions based on the specific needs of your marble floor. Whether it's removing stains, filling cracks, or achieving a high-gloss finish, they have you covered.
Eco-Friendly Approach:
Biz Floors is committed to environmentally responsible practices. They use eco-friendly products and techniques that are safe for your family and the environment.
The Marble Floor Polishing Process
Biz Floors follows a meticulous process to restore your marble floors to their former glory:
Inspection: Their experts begin by thoroughly inspecting your marble floors to assess their condition and determine the appropriate restoration methods.
Cleaning: The team removes dirt, grime, and any existing coatings from the surface using specialized cleaning solutions.
Honing and Polishing: Depending on the level of damage, Biz Floors employs honing and polishing techniques to remove imperfections, reveal the natural beauty of the marble, and achieve the desired level of shine.
Sealing: To protect your marble floors from future damage, they apply a high-quality sealer that helps prevent stains and etching.
Final Inspection: Before completing the job, Biz Floors conducts a final inspection to ensure that your marble floors meet their stringent quality standards.
The Benefits of Marble Floor Polishing
Choosing Biz Floors for your marble floor polishing needs offers a range of benefits:
Restored Beauty: Your marble floors will regain their original luster, enhancing the overall aesthetics of your space.
Extended Lifespan: Regular polishing not only makes your marble floors look stunning but also extends their lifespan by protecting them from further damage.
Increased Property Value: Well-maintained marble floors can significantly boost the value of your property.
Healthier Environment: Removing dirt and allergens from your floors can improve indoor air quality, promoting a healthier living or working space.
Biz Floors' Marble Floor Polishing services are a testament to their commitment to quality, craftsmanship, and customer satisfaction. If your marble floors have lost their shine or need some tender loving care, entrust them to the experts at Biz Floors. Their exceptional expertise and dedication to excellence will transform your marble floors, leaving you with a space that exudes timeless elegance and charm for years to come. Say goodbye to dull floors and hello to the brilliance of polished marble with Biz Floors.